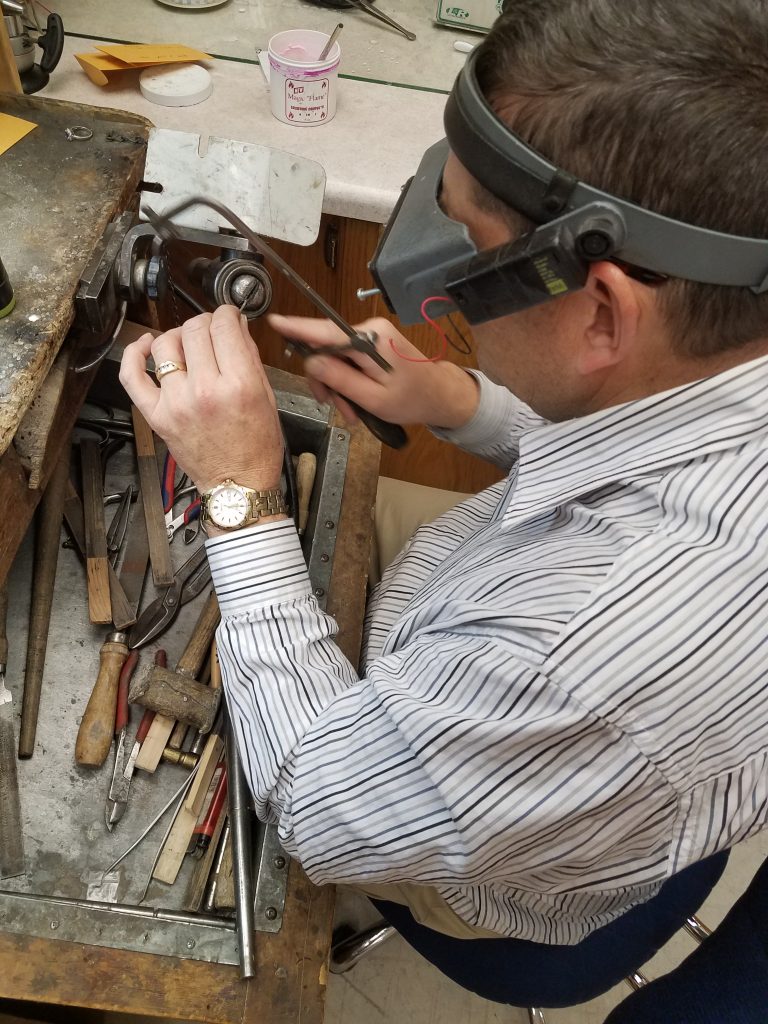 We have the experience and qualifications to properly repair your valuable jewelry. We do this in-house, we do not send it away to a third-party repair facility in he mail like some stores do.
Scott Seifert, coming from a long-line of jewelers (he's forth generation), is our bench jeweler (meaning a trained hands-on expert), and a graduate of Gem City Community College in 1988. You know with the owner doing your repairs, they'll be done right.
The best way is for you to bring your item in for us to evaluate, but if you need a little more info feel-free to use our quotation system below!